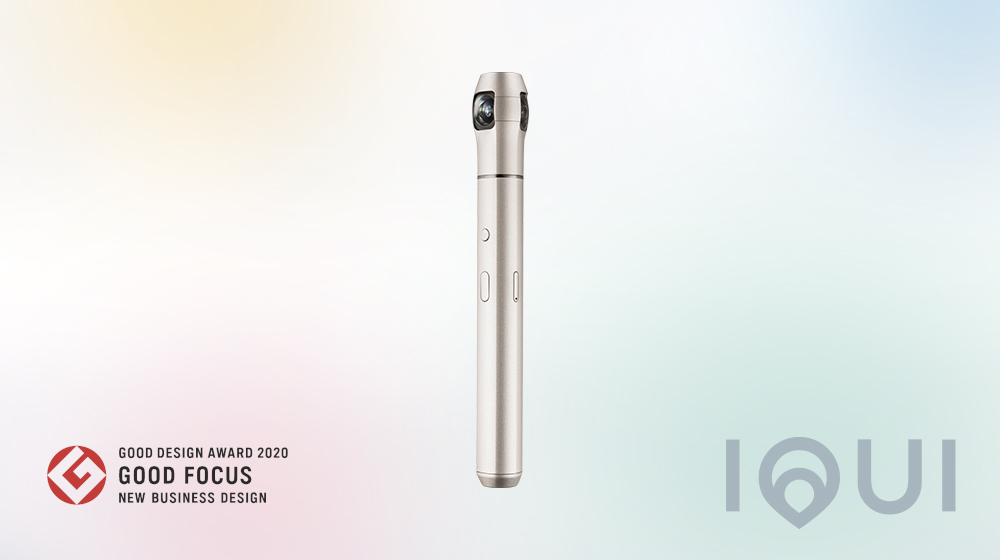 Ultra-slim elegant 360° camera IQUI makes snapping and sharing effortless. Capture 360° around you with one click, then spin and share.
$299
Buy on b8ta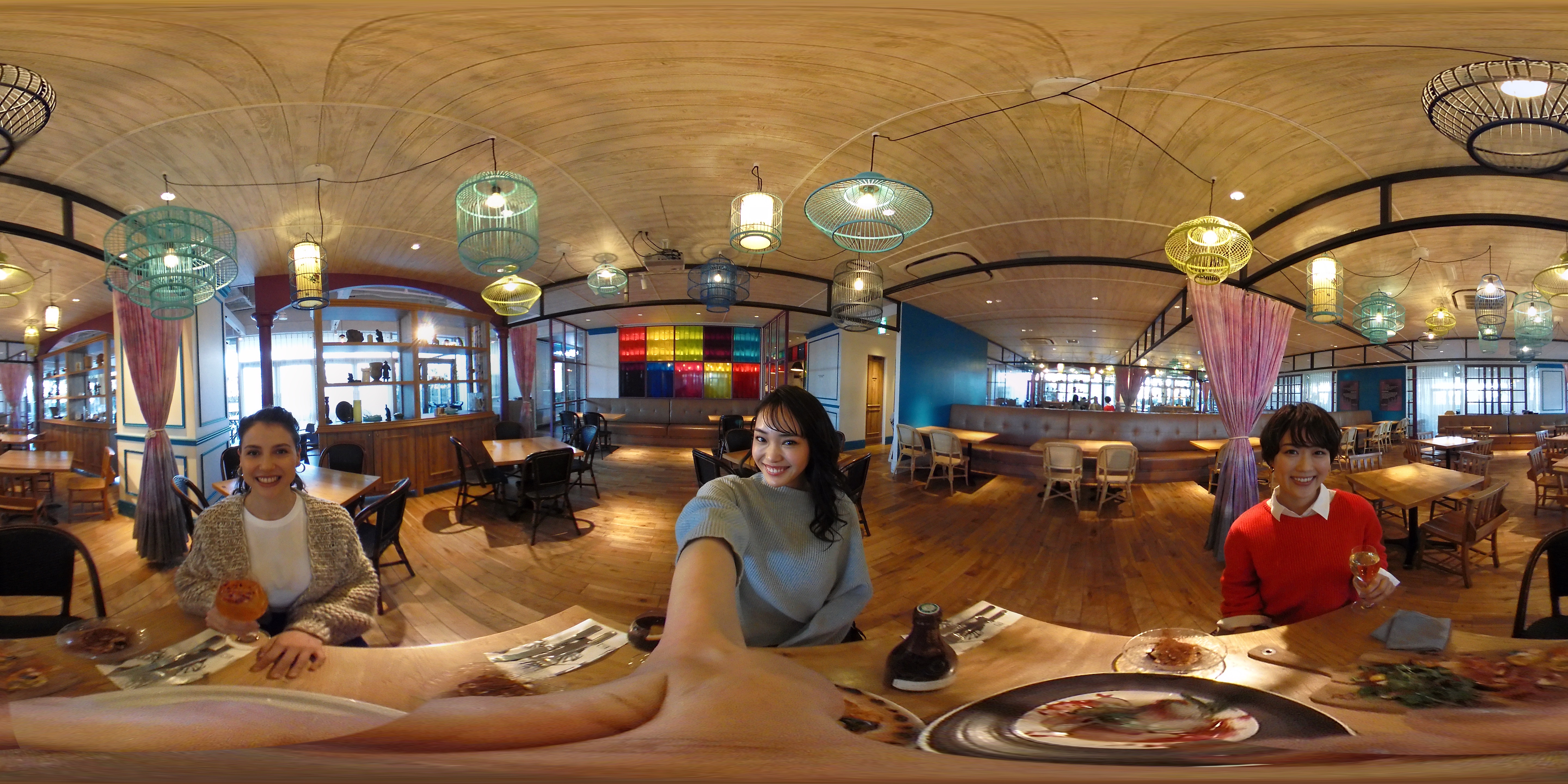 IQUI's unique quad-lens optical system captures 360° around you, missing nothing. The sky, the horizon, smiles -- it's all captured from your perspective to create unique and special memories.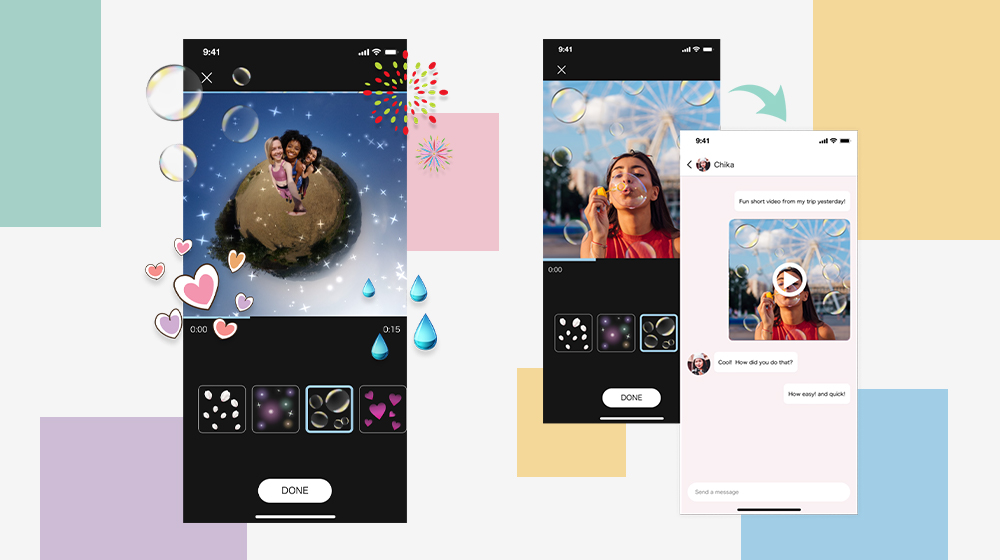 Easy editing and sharing with IQUISPIN
Add dynamic motion, effects, and filters to your 360° photos with IQUISPIN and transform them into easily shareable .mp4 mini videos. Each unique video shares your visual experience like nothing else.
IQUI owners get access to exclusive effects and filters, creating even more possibilities.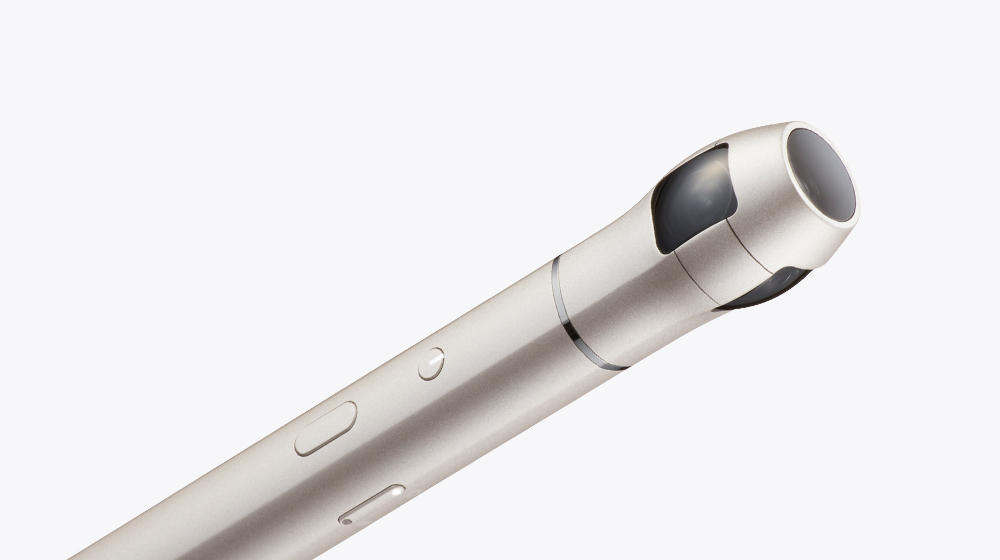 This beautiful camera was designed with the finest attention to detail. IQUI slips perfectly into the palm of your hand, curved so the shutter button is at your fingertips.
Its champagne gold case glows softly, contrasting with the four compact black lenses.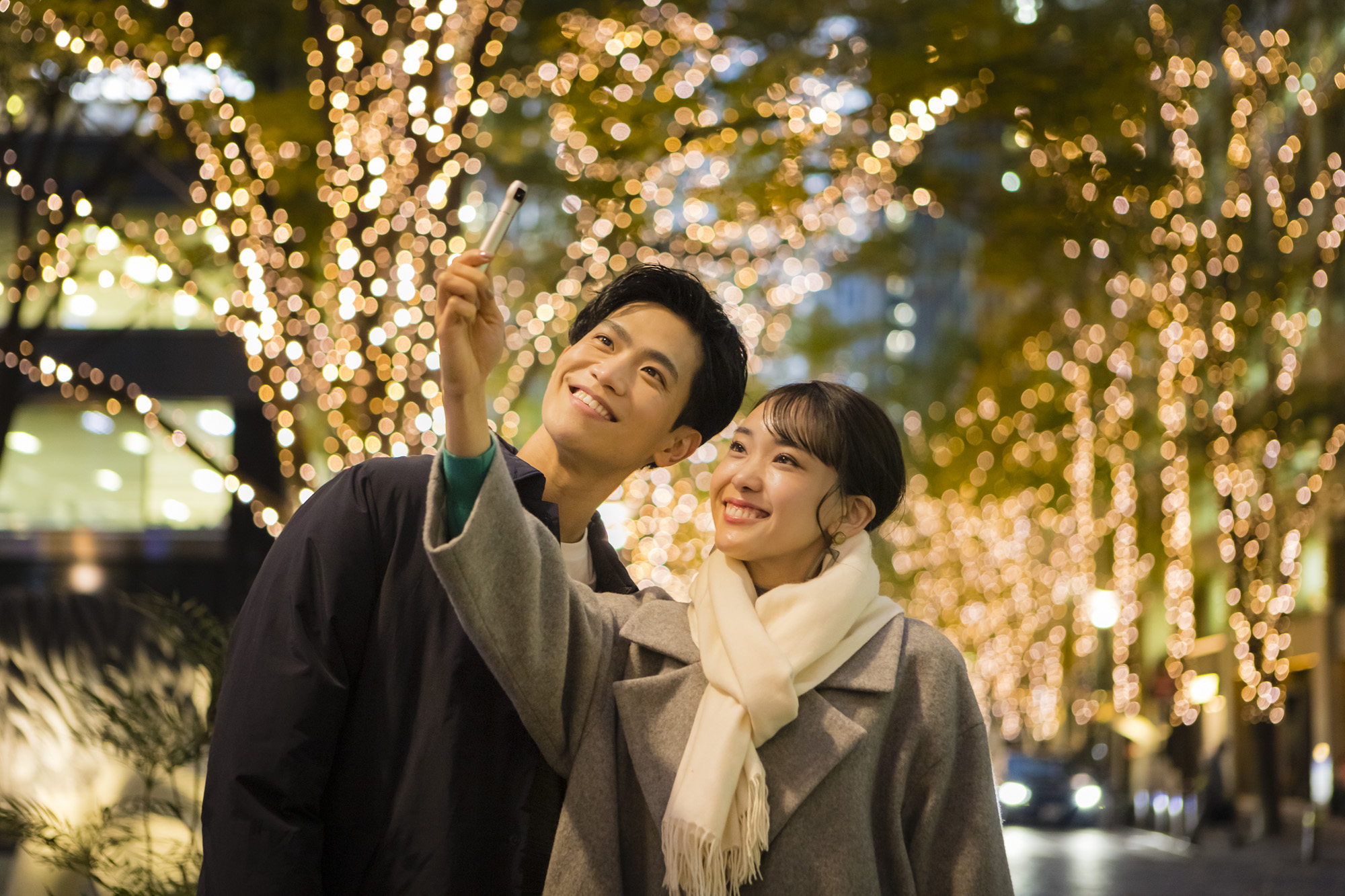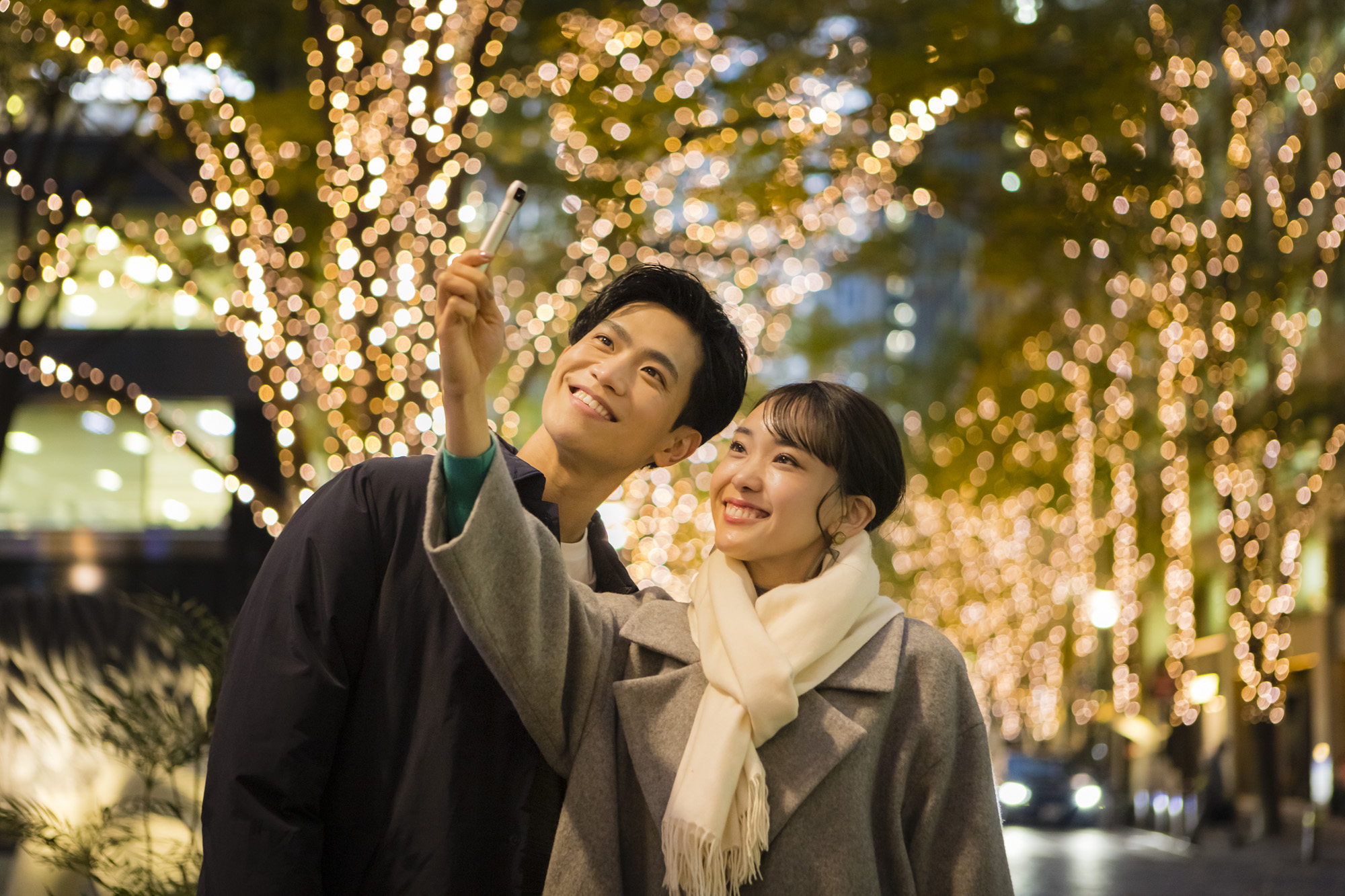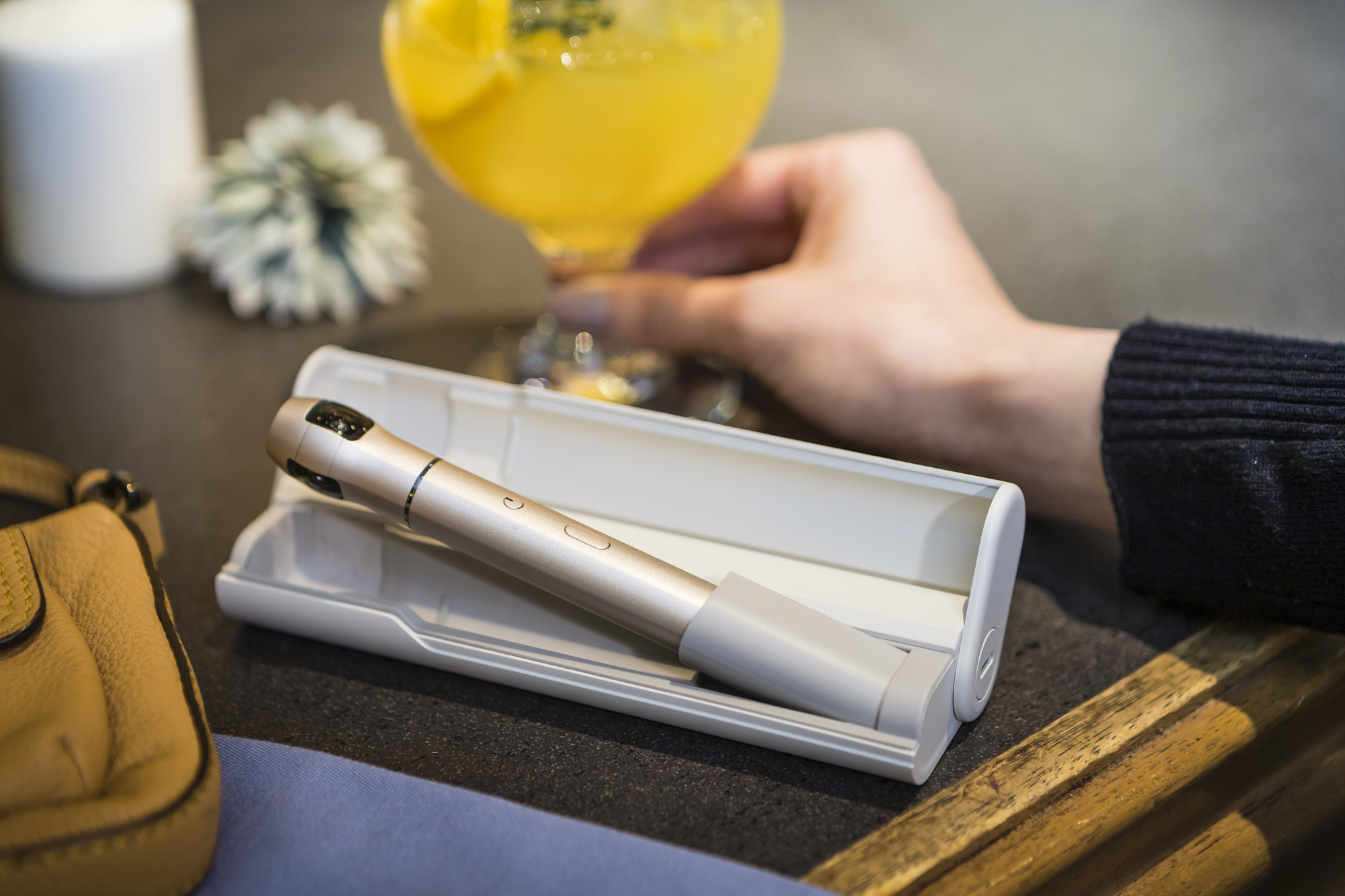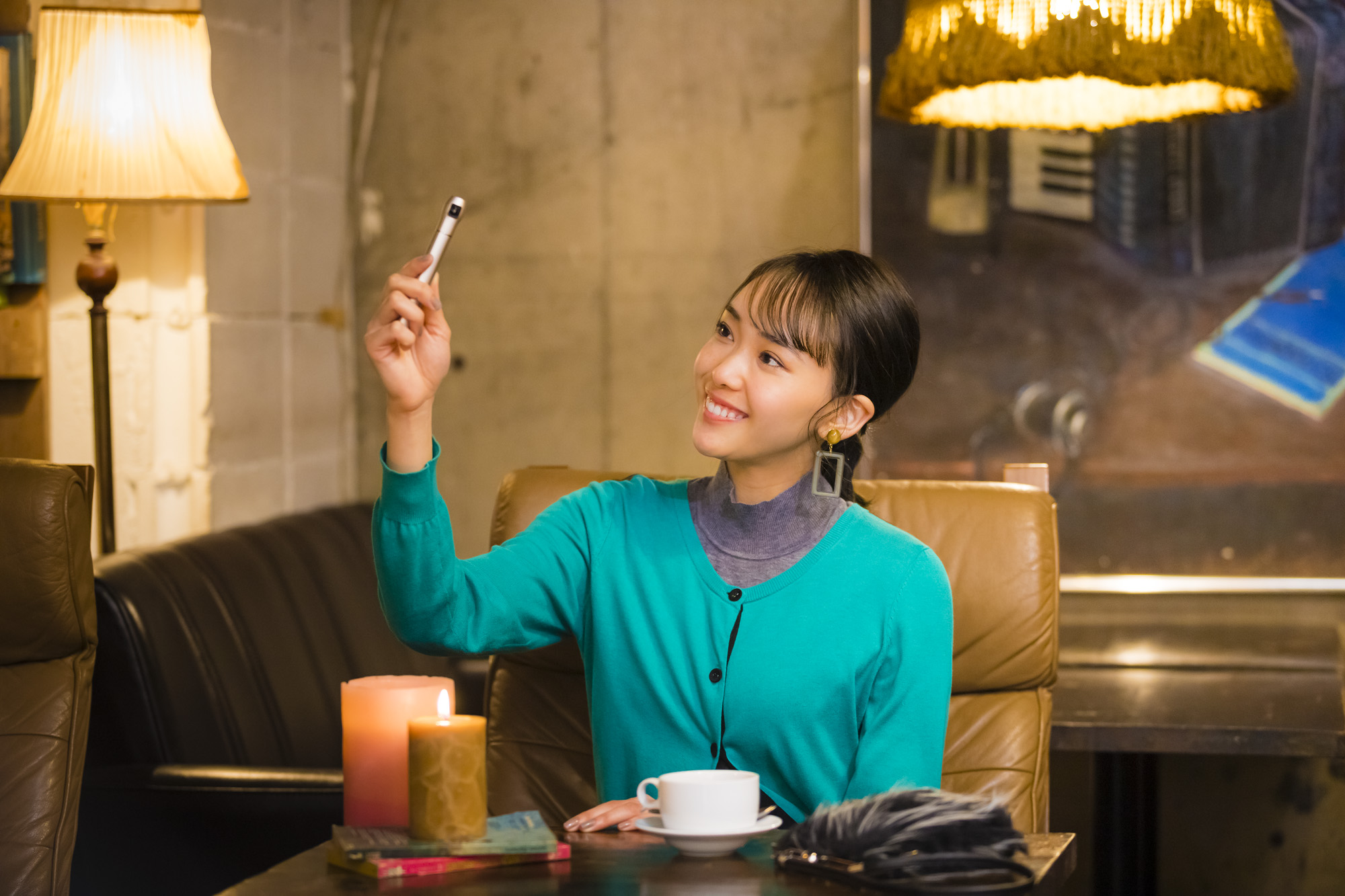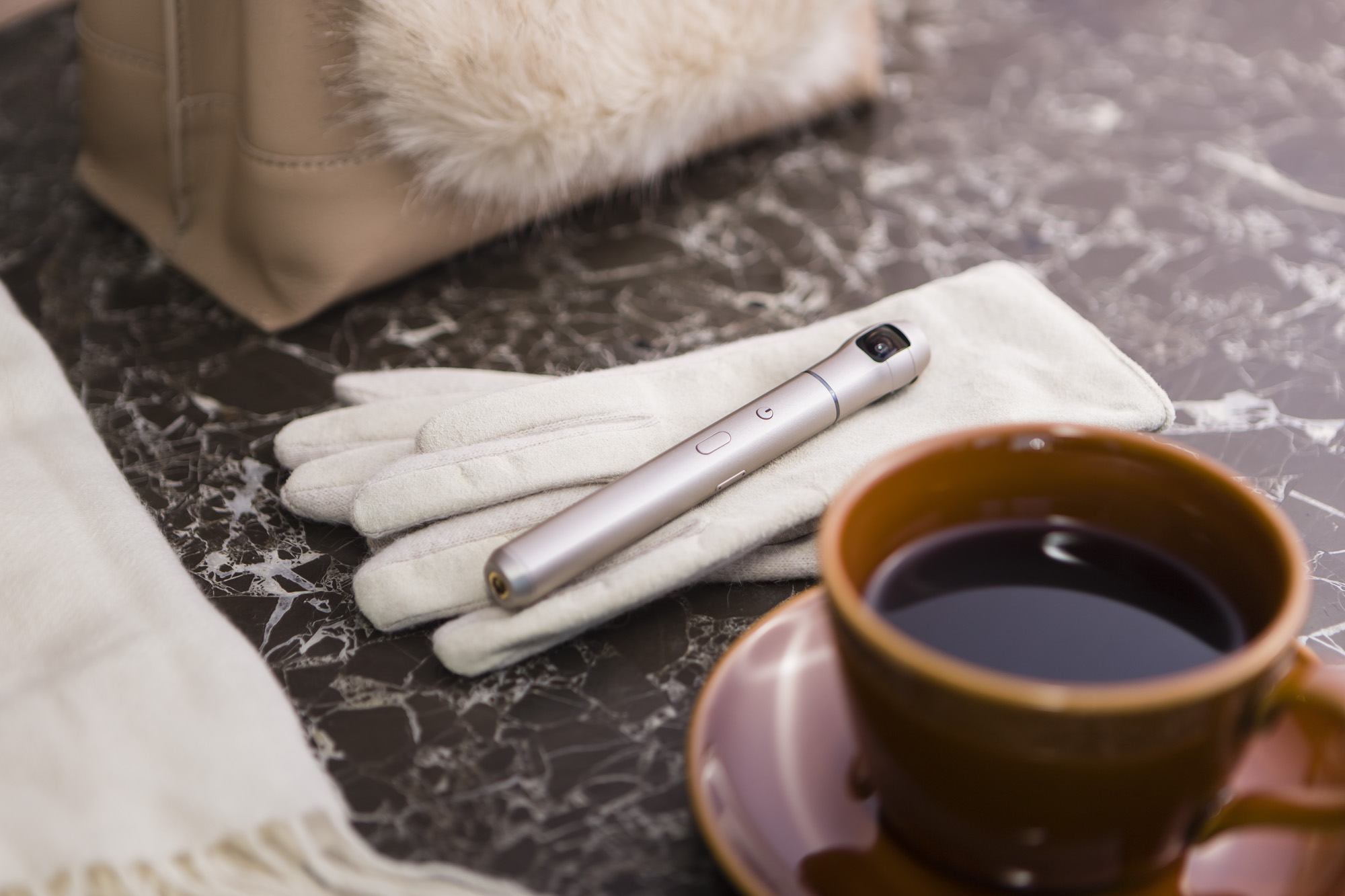 Weighing just 60g, IQUI is light enough for daily use and even fitting in a small bag. Slip it out for inspired shots on the go ‐ wherever you are.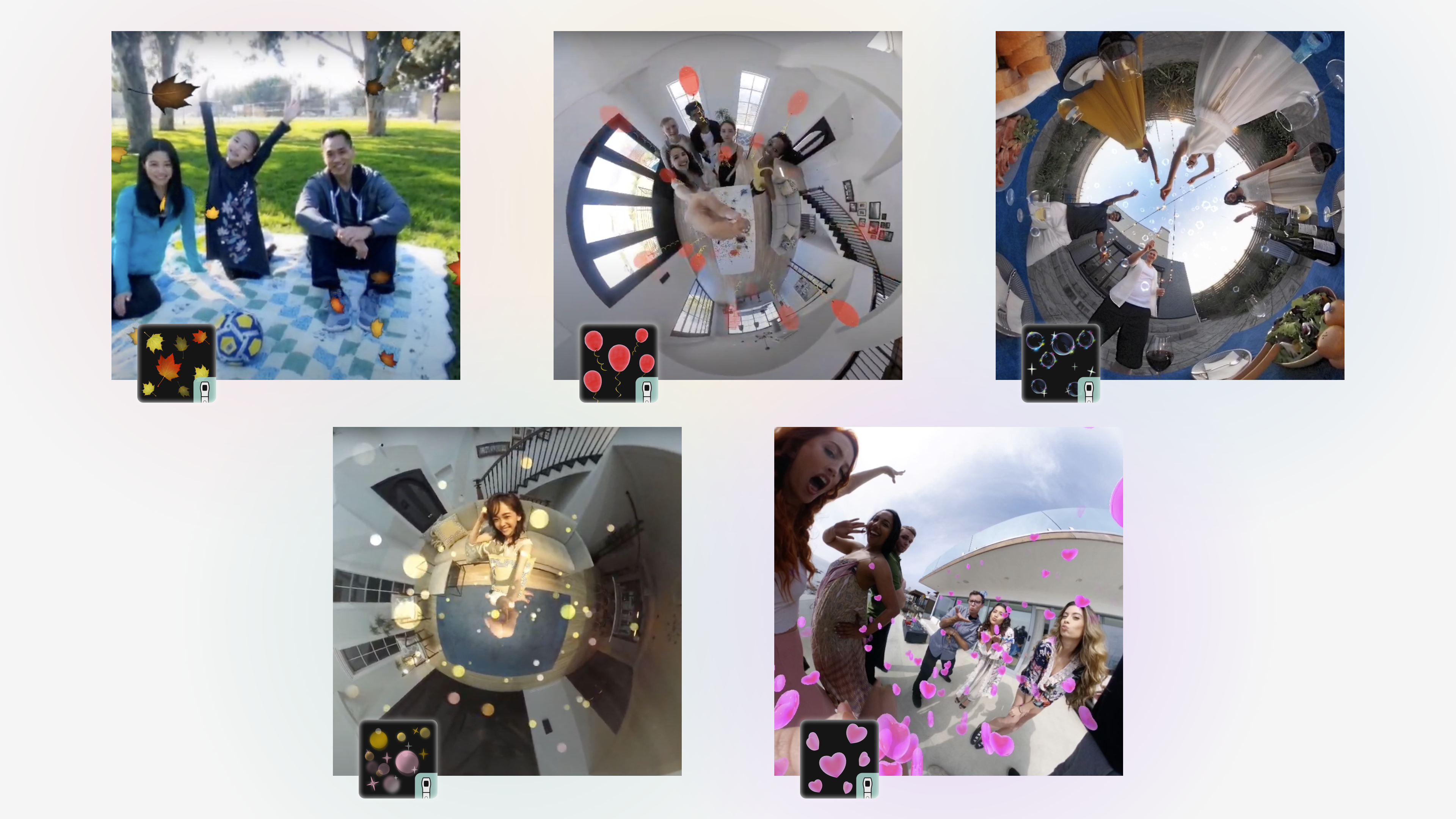 IQUI users get access to exclusive functions in IQUISPIN: IQUI exclusive effects, IQUI Magic filter, and removal of IQUISPIN watermark, for even more creative and dynamic mini videos. Buy an IQUI today to open up a new world of possibilities!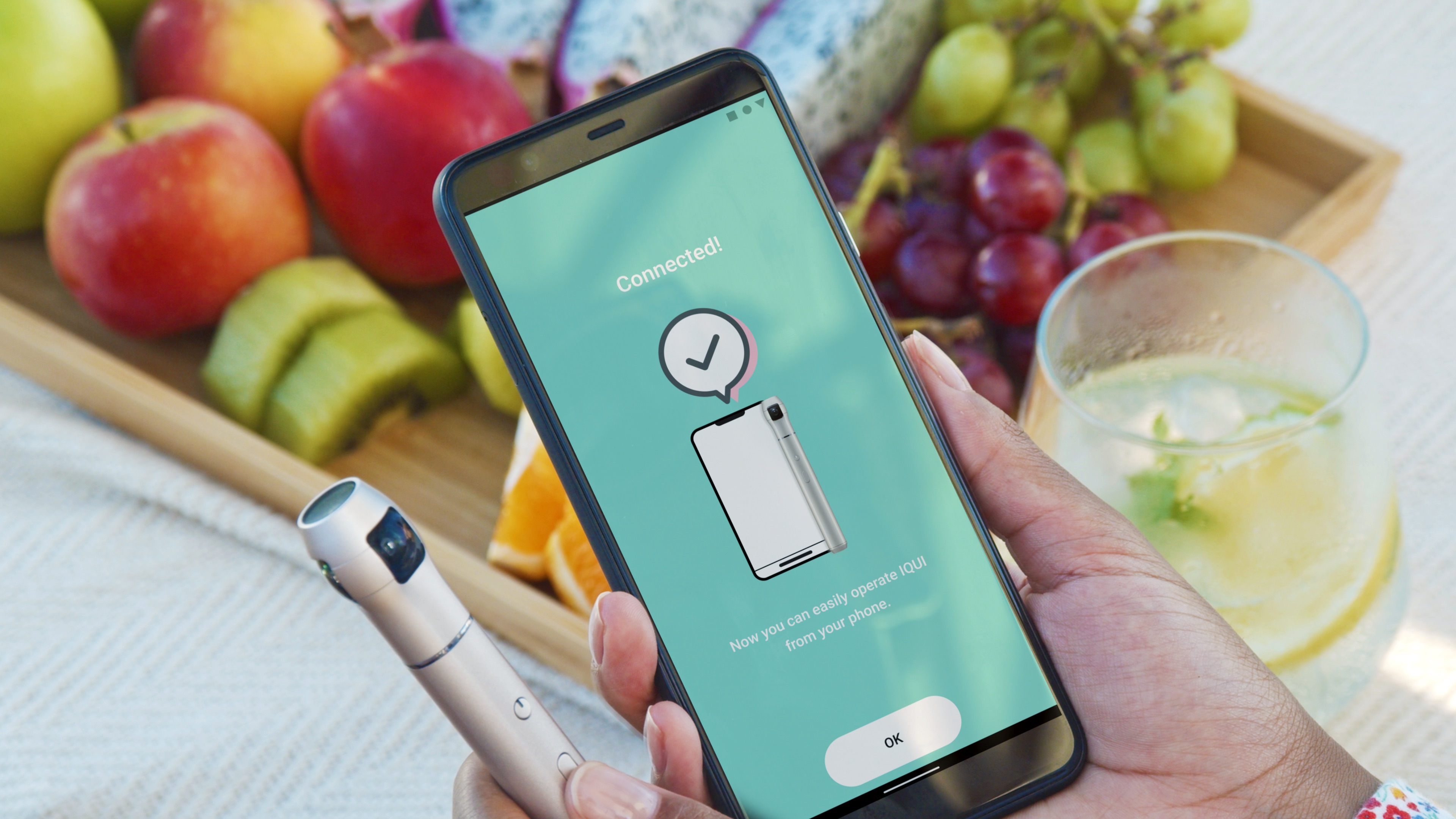 Easy as 1-2-3. IQUI has only 3 buttons: power, shutter and a photo-video toggle. Shooting is super easy – pull it out of your bag, power on, and snap in full-auto.
Your phone will automatically download the photos from your IQUI when next connected.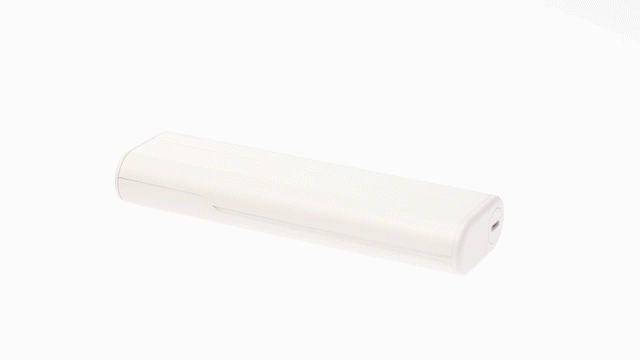 Protective charging case for IQUI lovers
Any IQUI fan will want this protective charging case. It charges and protects at the same time, making it perfect for photography when you're out and about for a long time. IQUI slips easily into the holder for quick and safe storage.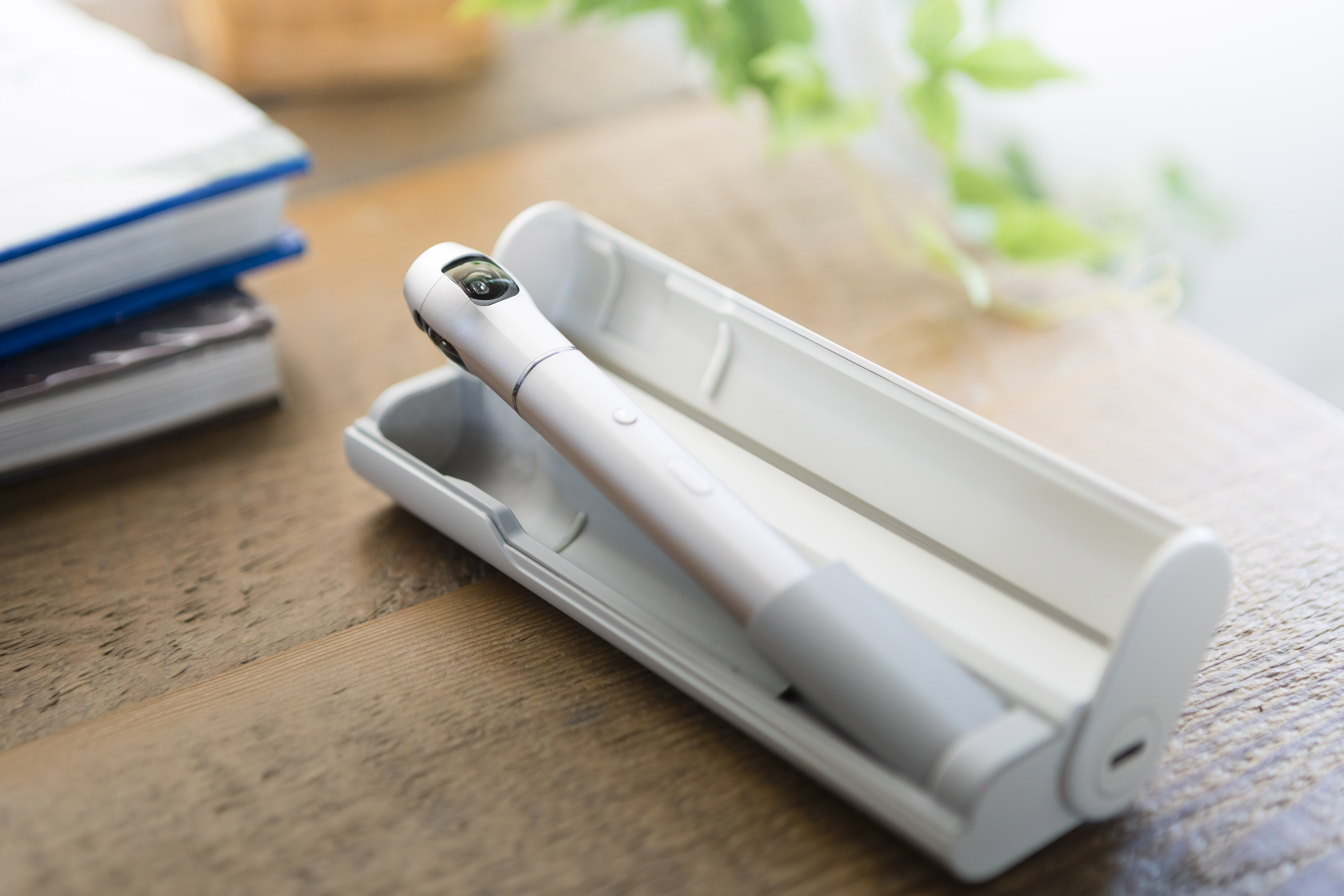 Keep IQUI close with this protective charger
This Battery Charger Case will keep your IQUI beautiful and charge, while weighing only 5.3oz. So light, you can carry it with you anywhere. Charge IQUI up to 2 times on a single charge ― perfect for travel and other special occasions. Its simple design blends into your lifestyle while keeping your IQUI safe and charged. See more>>
SHOP
Purchase online at
Test and purchase in-person at
b8ta San Francisco - Hayes Valley

590 Hayes Street
San Francisco, CA 94102

Sunday–Thursday - 11 a.m.–7 p.m.
Friday–Saturday - 12 p.m.–5 p.m.

b8ta Santa Monica

395 Santa Monica Place
Level Two
Santa Monica, CA 90401

Monday–Saturday - 11 a.m.–7 p.m.
Sunday - 12 p.m.–6 p.m.

b8ta Silicon Valley

Santana Row
333 Santana Row, Suite 1115,
San Jose, CA 95128

Monday–Saturday - 11 a.m.–7 p.m.
Sunday - 11 a.m.–6 p.m.

https://b8ta.com/locations/silicon-valley

b8ta Colorado


3000 E. First Ave
Denver, CO 80206

Monday-Saturday - 10 a.m.–9 p.m.
Sunday - 11 a.m.–6 p.m.

b8ta New Jersey

1200 Morris Turnpike
Short Hills, NJ 07078

Monday–Saturday - 10 a.m.–9 p.m.
Sunday - 11 a.m.–6 p.m.

b8ta New York

20 Hudson Yards
New York, NY 10001

Monday–Sunday - 11am - 7pm

b8ta Pennsylvania

b8ta King of Prussia
160 N Gulph Rd
King of Prussia, PA 19406

Monday-Saturday - 11 a.m.–7:00 p.m.
Sunday - 12 p.m.–6 p.m.

b8ta Seattle

2651 NE 49th St
Seattle, WA 98105

Monday-Saturday - 11:00 a.m.–7 p.m.
Sunday - 11 a.m.–6 p.m.